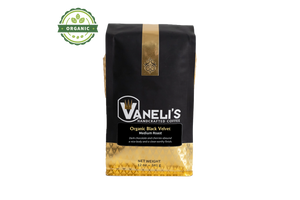 Just as the name implies, this is a smooth, dark roasted blend, with a gentle acidity and a deep, dark chocolate finish. Medium roast.
NOTE: Our organic coffees are roasted to order on Tuesdays only, and may be shipped the same day or next day. Please make sure you are okay with this processing period before placing an order.
Get FREE SHIPPING* on coffee orders of $45 or more, no code needed!
* Offer valid on coffee orders in the US only. Excludes tea, syrup, powders, equipment, accessories, and gifts.