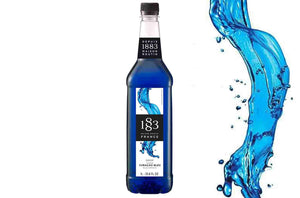 Adorned with a deep blue colour, Curacao 1883 syrup has an intensely fresh citrus scent and a pleasant sweet and sour orange flavour. Curacao 1883 syrup is alcohol-free and made from carefully selected ingredients, including natural cane sugar and our secret ingredient, pure Alpine water.
Pump not included. Click here to order pumps separately
33.8 fl oz
Ingredients: Cane sugar, water, natural flavoring, natural orange flavoring, coloring E133.