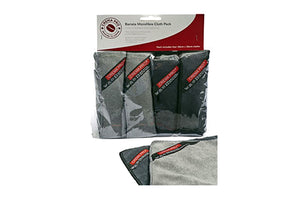 ABSORBENT MATERIAL: The Barista Microfiber Cloth Pack is ideal for cleaning up spills and milk and coffee residue from your machine, steam wand, handles and baskets. You'll be surprised at just how efficient these cloths are!

WHAT'S INSIDE: Includes four machine washable 30 x 30 cm towels in black and gray.

PREMIUM QUALITY: Crema Pro products are carefully crafted from premium materials to guarantee a long-lasting product that will suit all of your coffee needs.